john Pye & Sons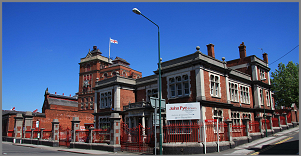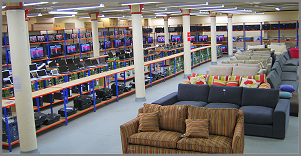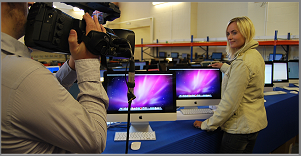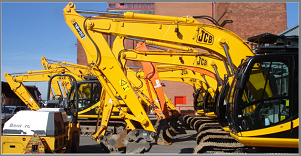 NDA Nottingham is the Central Operations Management Office of the NDA and is "one of the largest UK independent auction houses in the UK" (quote: The Sunday Times).

Owner operated by John Pye & Sons Valuers & Auctioneers, NDA Nottingham holds at least 3 auctions (live and online) every week. The former brewery premises cover 5.2 acres and now encompass five dedicated indoor heated salerooms totalling 40,000 sq. ft. of sales space with more than 2,000 ariel and power points, two bidding rooms, registration office, in-house security, a two acre secure compound, car parking for 200 vehicles, as well as substantial offices and storage facilities. The head office facility in Nottingham is supported by John Pye & Sons Professional Services offices across the UK.

Managing more than 1,300 instructions a year for UK Banks, Finance Companies, Retail PLCs, Insolvency Practitioners and Government Authorities, the auction house holds more than 150 auctions a year equating to more than 150,000 Lots and 1.5m individual items compromising predominantly retail stock, bankruptcy vehicles and assets and liquidated construction plant and tooling, commercial vehicles, engineering and woodworking machinery.

John Pye & Sons are co-founders of the UK's National Association of Valuers and Auctioneers and co-founders of the Nationwide Disposals Agency. The company regularly features in national media, with coverage over the last few years from The Guardian, The Sunday Times, The Times, BBC Radio 2, BBC 2 Money Programme, Channel 4 News and Channel 5's The Gadget Show. As a result of such stock and asset sales volumes and media coverage, John Pye & Sons attract a national customer base as one of the largest independent auction houses in the UK.
NDA Divisions;

NDA Banking: John Pye & Sons cover the Midlands, Anglia and the South East for the NDA Banking division

NDA Corporate: John Pye & Sons cover the Midlands, Anglia and the South East for the NDA Corporate division

NDA Enforcement: John Pye & Sons head up the NDA Enforcement Division for the Central & Southern England

NDA Finance: John Pye & Sons cover the Midlands and Anglia for the NDA Finance division

NDA Government: John Pye & Sons head up the NDA Government covering the whole of the UK for the NDA Government division

NDA Insolvency: John Pye & Sons cover the Midlands and Anglia for the NDA Finance division for the NDA Insolvency division

NDA Manufacturing: CW Harrison & Son head up NDA Manufacturing for the North of England

NDA Retail: John Pye & Sons head up the NDA Retail division covering the whole of the UK for NDA Retail