About the NDA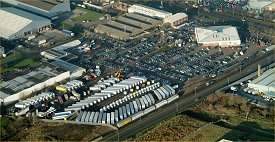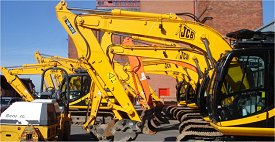 NDA (UK) Ltd t/a Nationwide Disposals Agency was founded in 2003 as a framework Consortium of ten UK commercial auction houses to facilitate Government asset recovery and disposals. The NDA was incorporated as a not-for-profit Limited business in January 2009.

Many NDA Shareholder auction companies are founding members of the UK's National Association of Valuers & Auctioneers (NAVA) and the NDA is regulated by both NAVA and the Royal Institution of Chartered Surveyors (RICS), as well as being recognised as an approved Government valuation and auction supplier by the UK Office of Government Commerce (OGC).

NDA Divisions range across all asset classes and industry sectors, all offering the same wide scope of Professional Services; from on-site appraisals, to valuations, industrial transportation, storage, remarketing and auction realisations; through live, online, private treaty & tender
platforms.

The NDA model provides a one stop shop for clients based on three key priority principles of instruction distribution and management within the national NDA framework:
1) Expertise
2) Location
3) Availability

These principles ensure instructions, no matter how large or small, are managed effectively both for expertise and value delivery. National disposals are spread across multiple members and UK regions to provide logistics, remarketing and optimum sales value, avoiding market saturation and reducing environmental impact by providing grass roots regional auction
outlets on a national basis.